TEODORA AXENTE
Made of Matter
October 25 – December 22, 2012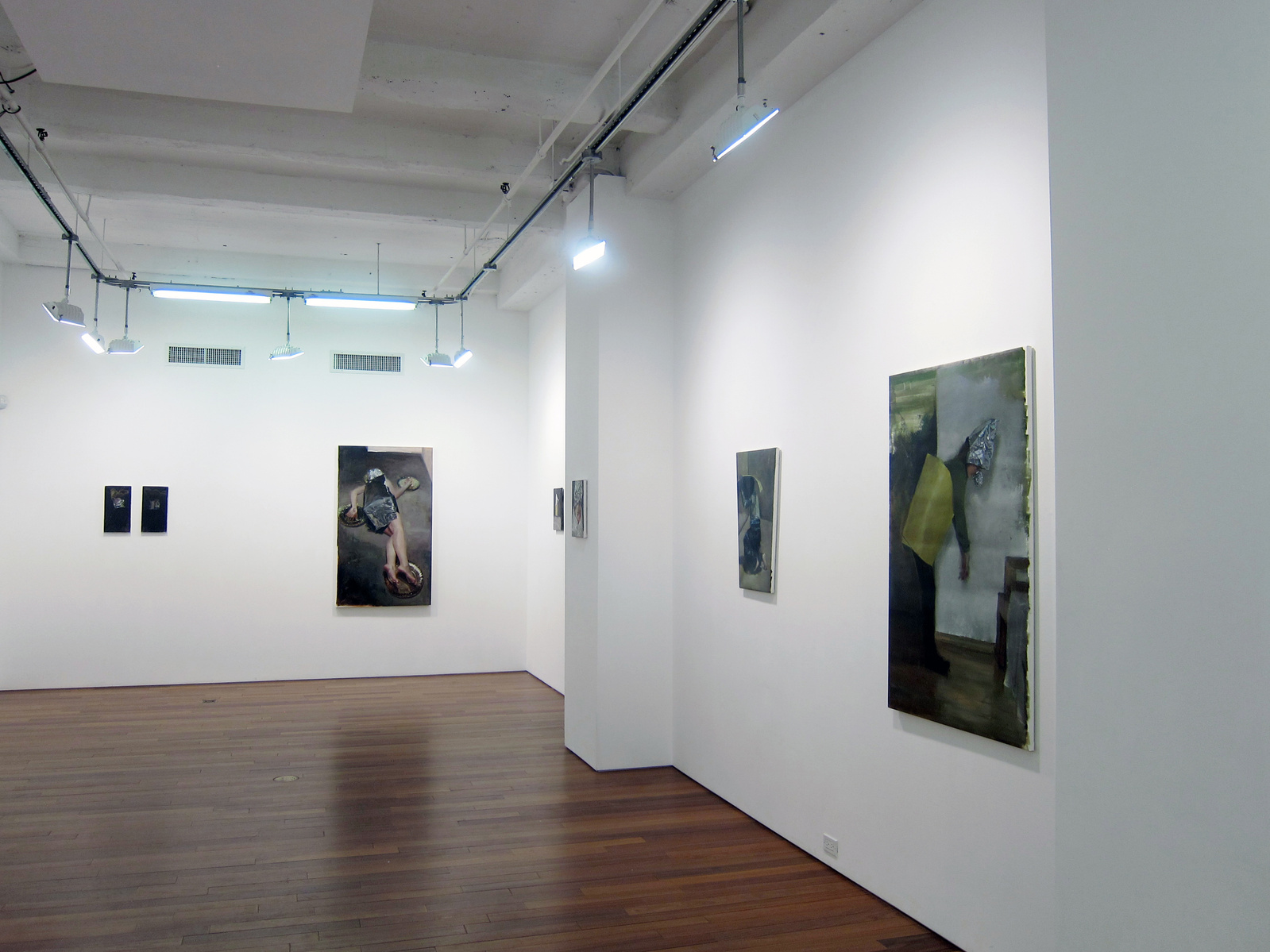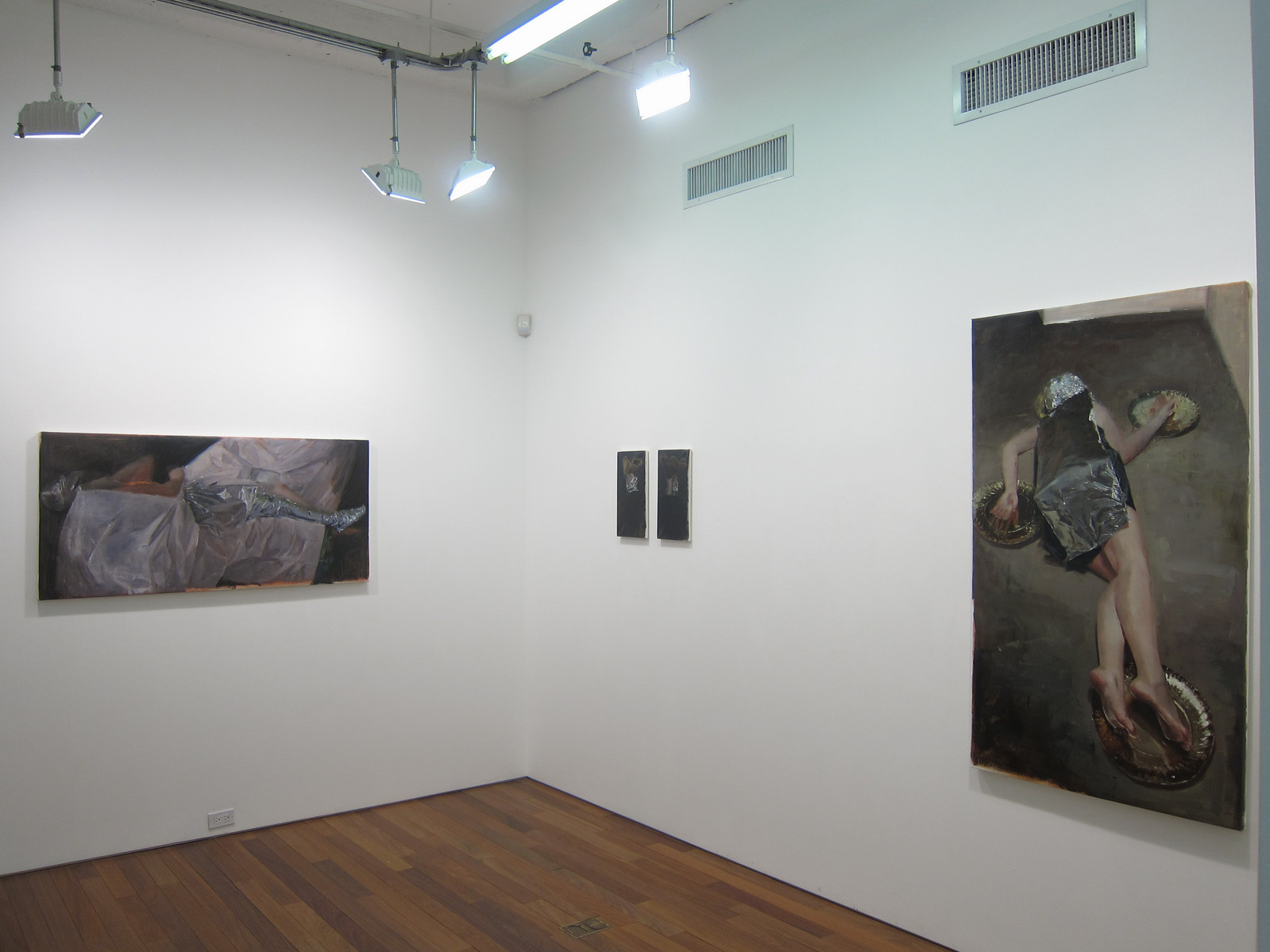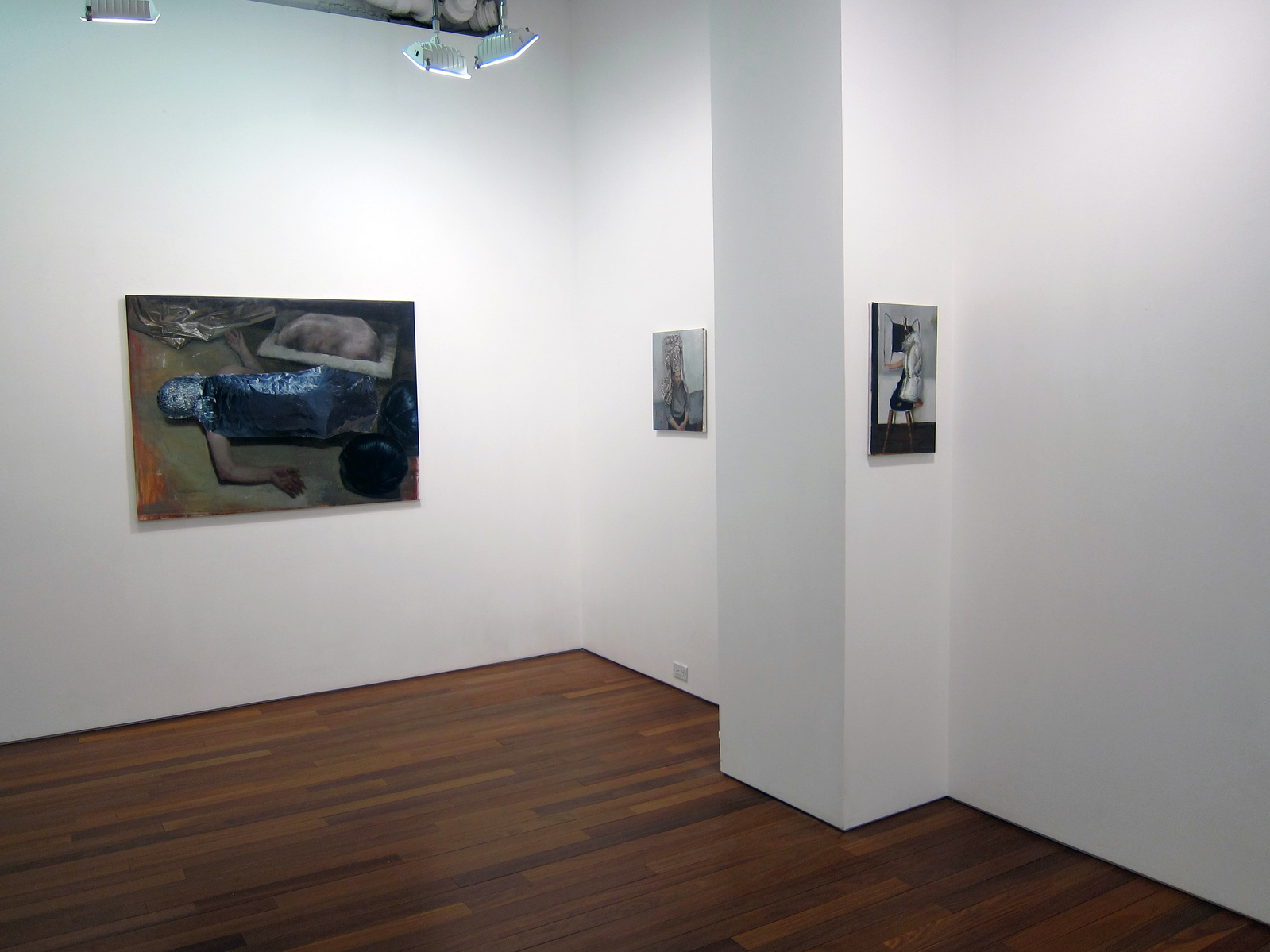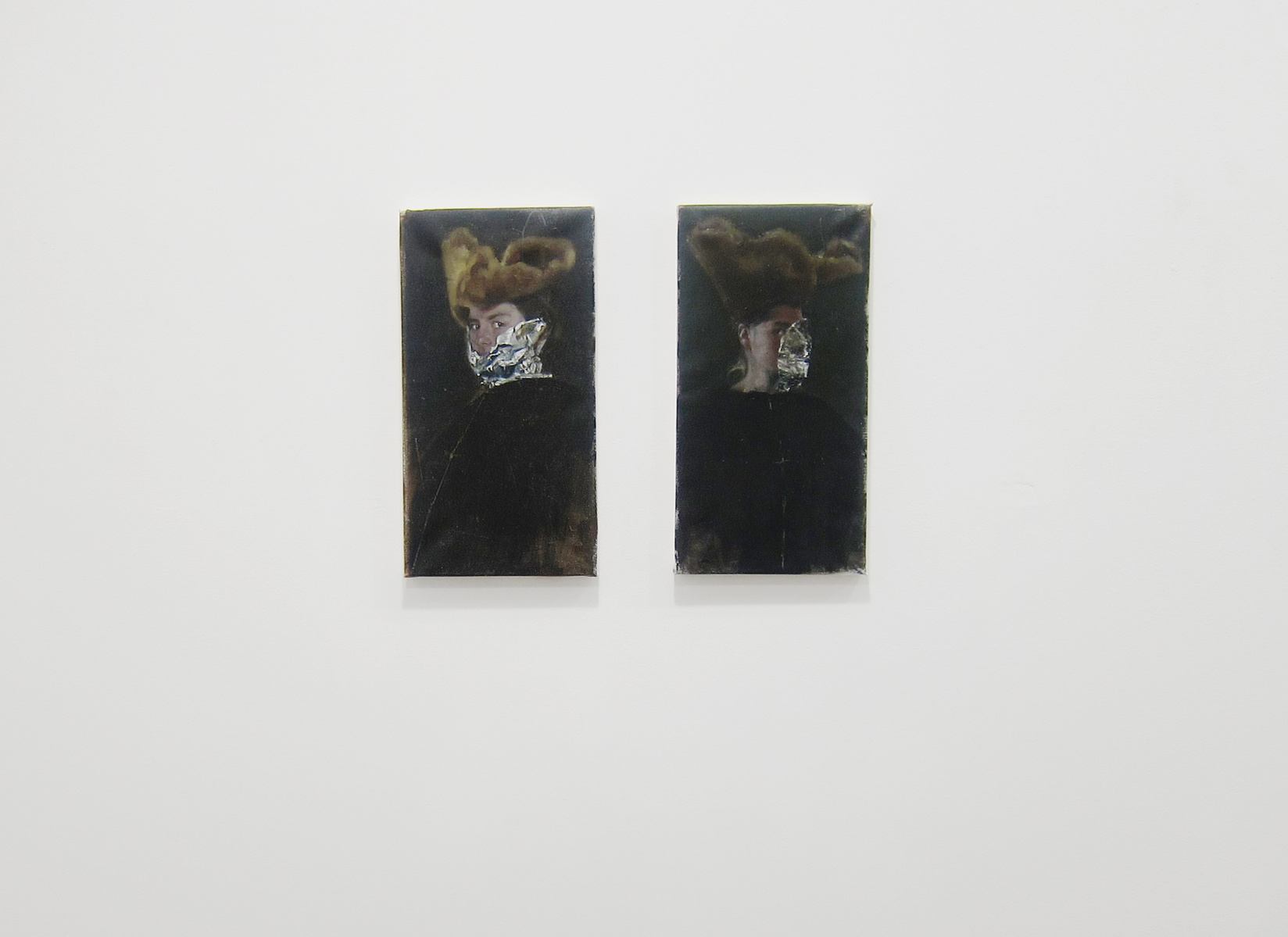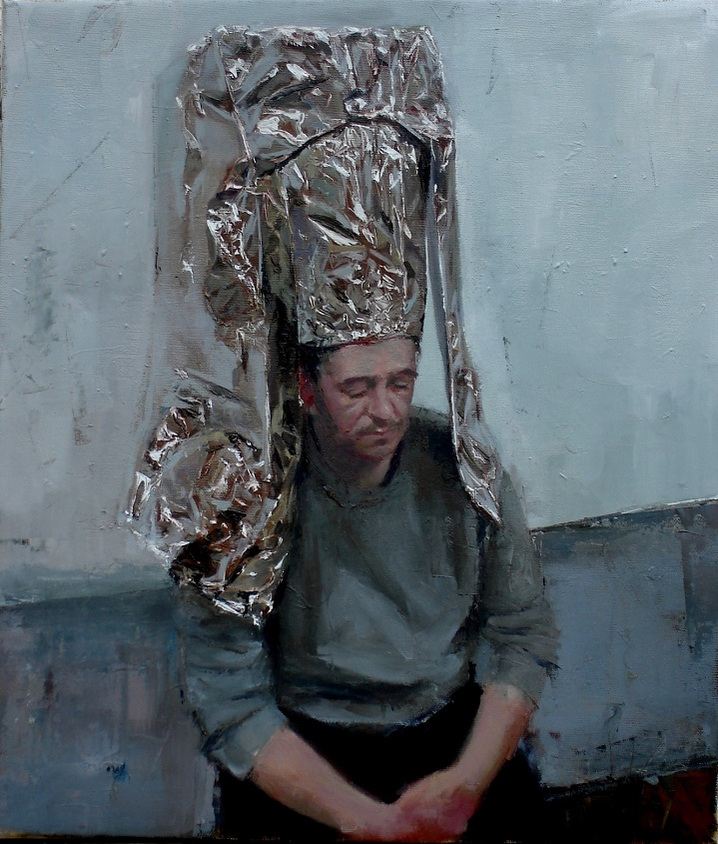 Press Release
Ana Cristea Gallery is pleased to present "Made of Matter," the first solo exhibition in the United States by artist Teodora Axente.
Teodora Axente's work is centered on the duality of spirit and matter – the two spheres of existence between which humans oscillate in an attempt to uncover themselves. Portraying an unexpected array of materials, Axente addresses the essential human drive to reshape oneself. Through the flashy materiality of aluminum foil, satin pillows, nylon bags or curtains, she brings us into a world of mystery that appears to be spiritual, noble and attractive, on first glance. Aluminum foil serves as the central symbol of matter throughout many of her paintings. Its outward shine and its ability to reflect give off an illusory sense of nobility that blinds her subjects.
Her paintings depict scenes and scenarios that highlight the condition of the individual within contemporary society. Due to the deepening divide between the inner, spiritual self and the worldly counterpart, the individual exists in a state of inner crisis. Teodora's characters strive for the mystical in an attempt to detach themselves from the material world. In their efforts to reach a sacred sphere, they discover that they can merely mimic mystic rituals as in a game. Ultimately, they fashion themselves a lavish prison which holds them captive without their awareness. The pathos of her work is revealed in the recognition that despite all their efforts, her characters are trapped by the reality they seek to escape. We are made of matter.
Teodora Axente was born in Sibiu, Romania in 1984 and belongs to the newest generation of artists coming from the School from Cluj. Succeeding graduates such as Adrian Ghenie, Ciprian Muresan, Victor Man and Serban Savu, Axente is finding her own unique voice and a new story to tell. During 2011 Teodora Axente was the recipient of the Essl Art Award resulting in a group exhibition at Essl Museum in Vienna.
For additional information, please contact Ana Cristea Gallery by phone at (212) 904-1100 or by e-mail at info@anacristeagallery.com. The gallery is located at 521 West 26th Street between 10th and 11th Avenues and is open from Tuesday through Saturday from 11am to 6pm.