GEORGE LITTLE
Overdo
January 10 – February 16, 2013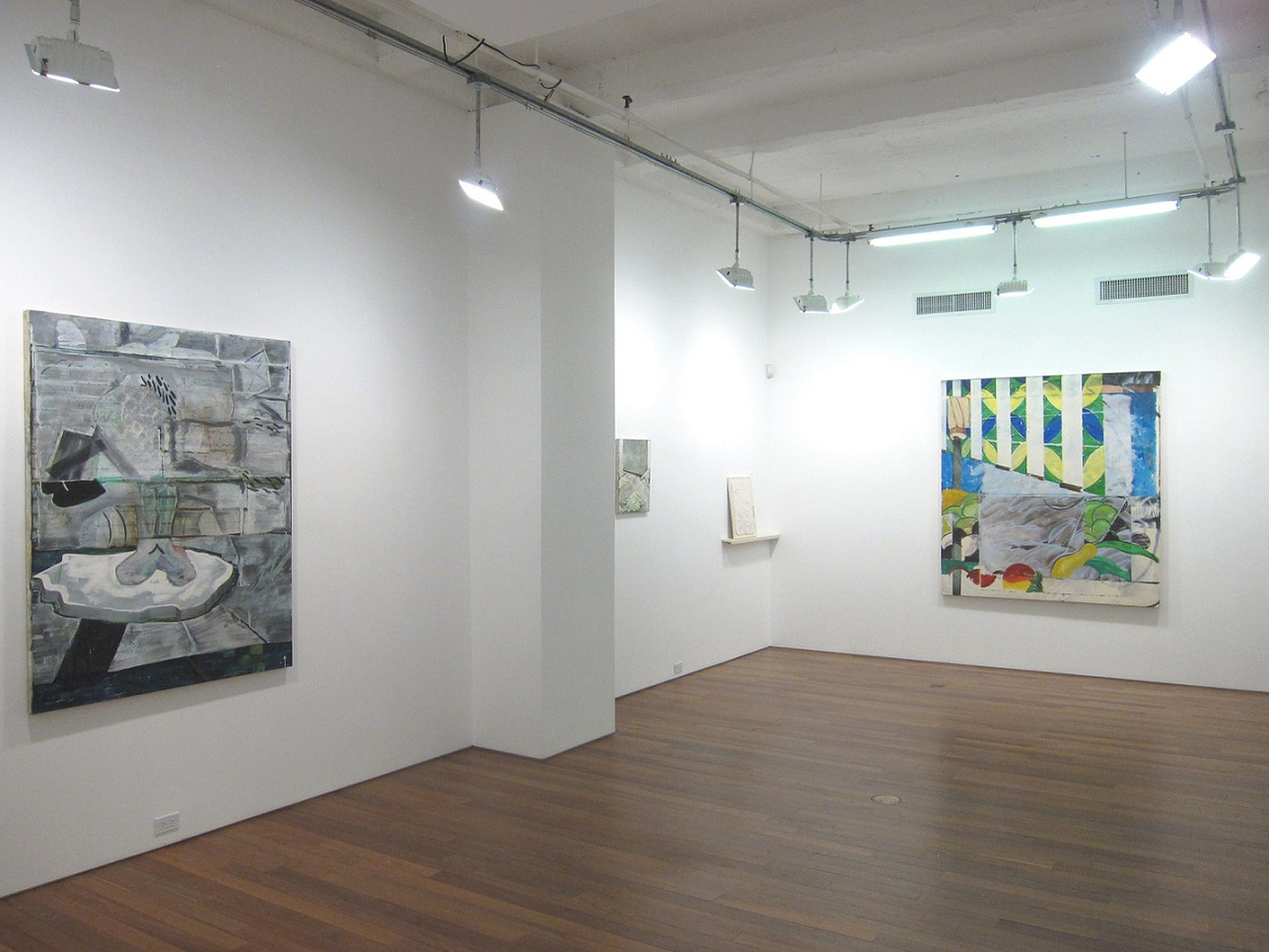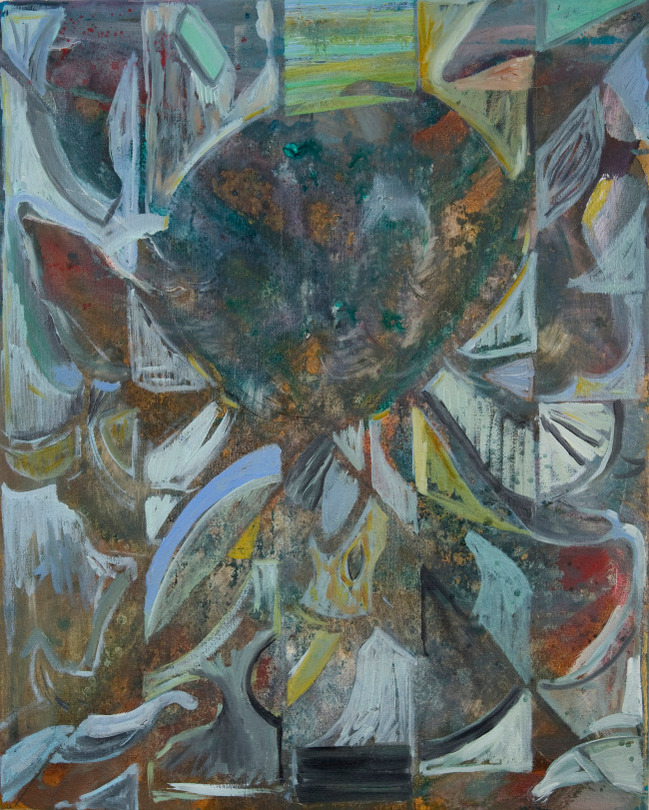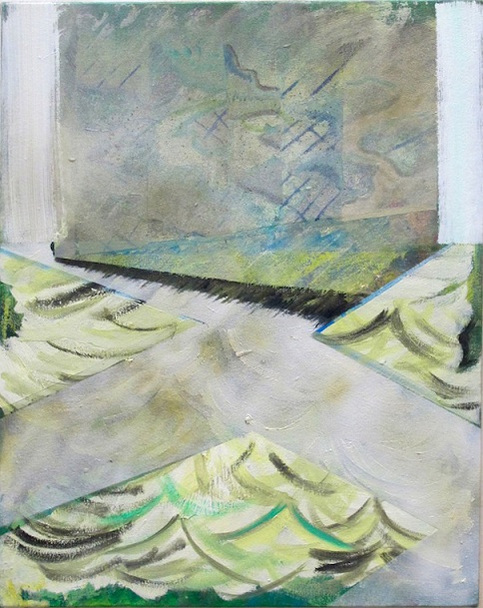 Press Release
Ana Cristea Gallery is pleased to present "Overdo," the first exhibition in the United States by artist George Little.
Little utilizes the metaphorical platform of the restaurant as a vehicle for painterly investigation. The title of George Little's first US show suggests that the works on display may have been overcooked; perhaps too much time was spent in the kitchen. He has created a locale where presentation, visibility and comprehension begin to waiver, without diminishing entirely.
Within this system a group of parameters exists which connect the presentation of the finished work with the artist's creative process. The studio relates to the exhibition space as a kitchen to a dining room with leftovers and detritus often contributing to the final product. This connection provides a communal locality linking the viewer and the artist in unexpected ways. With works such as "Napery", "The Waiter", "Scoff's Screen" and "Menu for a Better Life," the over-arching theme remains immanent despite the apparent abstraction.
The choice of the restaurant as setting and theme also reflects Little's personal history – he grew up in and around kitchens in London's Soho area. From the folds of a napkin to the way a menu ought to be opened, the source materials create an interrogation into the etiquette and construction of formal decorum within the art world and the service industry. Historically a site of unexpected conceptual activity, the restaurant as setting brings to mind a new idyll, as well as a jaded view of the past. Sensory details call forth pangs of nostalgia and the exoticism of European Modernism and cuisine in a single whiff. George Little presents his viewer with visions of the restaurant as a self-referential lifestyle.
There is a deep physicality within all of Little's work, from his reliefs to his paintings. In this exhibition, Little invites us to peer through a window into a setting that is not quite what it appears to be. Via motifs, signage and iconography layers of meaning have been piled one on top of another, course after course. Cumulatively, his works appear to offer a new floor plan for the modernist bistro – one that was doodled on a napkin, folded and discarded on a window seat table. We are the fortunate patrons who happen upon the napkin after he has left.
George Little (b. 1988) was born and, currently, lives and works in London. In 2012, he graduated from the Royal College of Art in London and had works exhibited at the Liverpool Biennial and with the Bloomberg New Contemporaries at the ICA.
For additional information, please contact Ana Cristea Gallery by phone at (212) 904-1100 or by e-mail at info@anacristeagallery.com. The gallery is located at 521 West 26th Street between 10th and 11th Avenues and is open from Tuesday through Saturday from 11am to 6pm.