Classification Bouillabaisse
Razvan Boar, George Little, James Viscardi
May 16 – June 22, 2013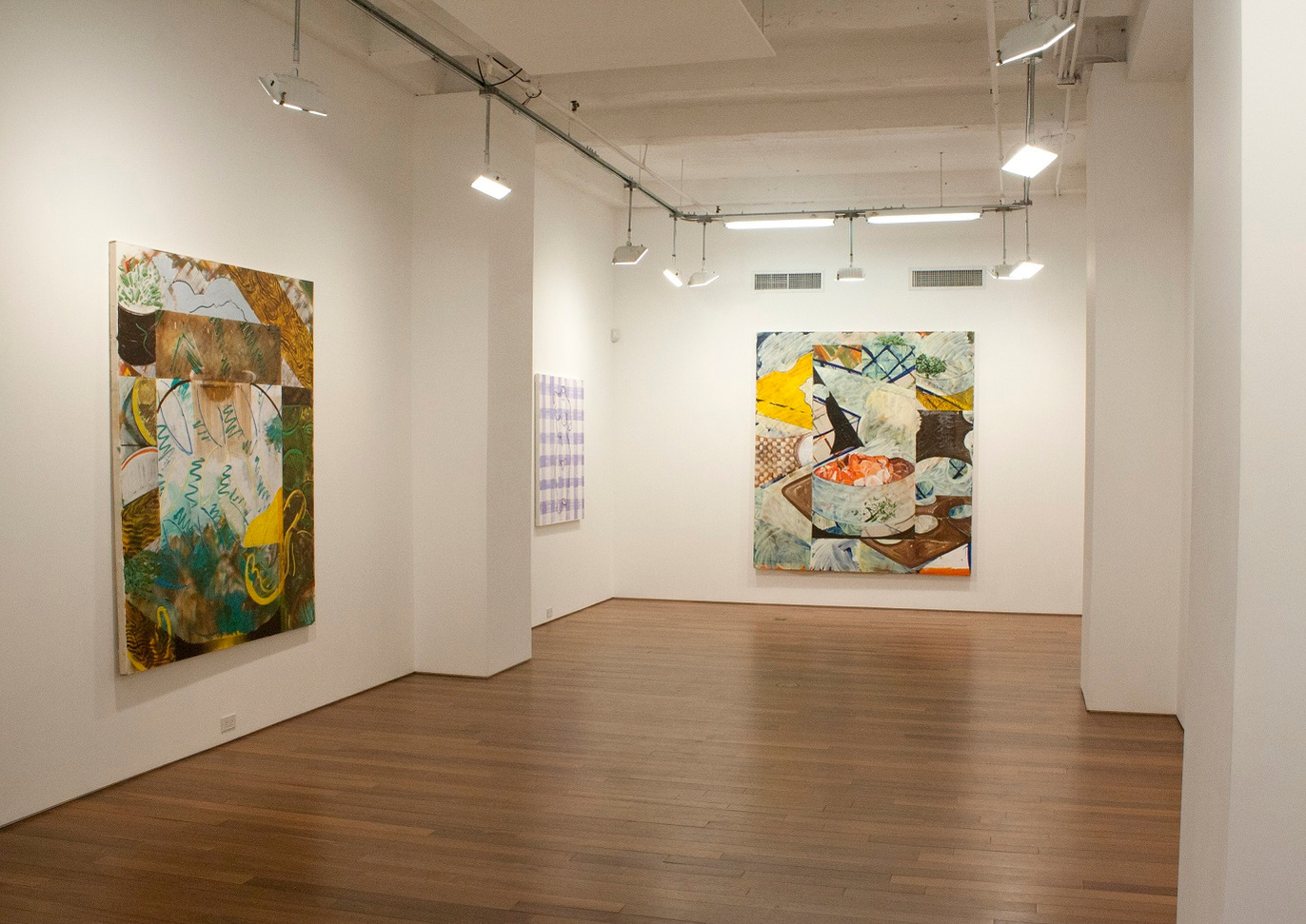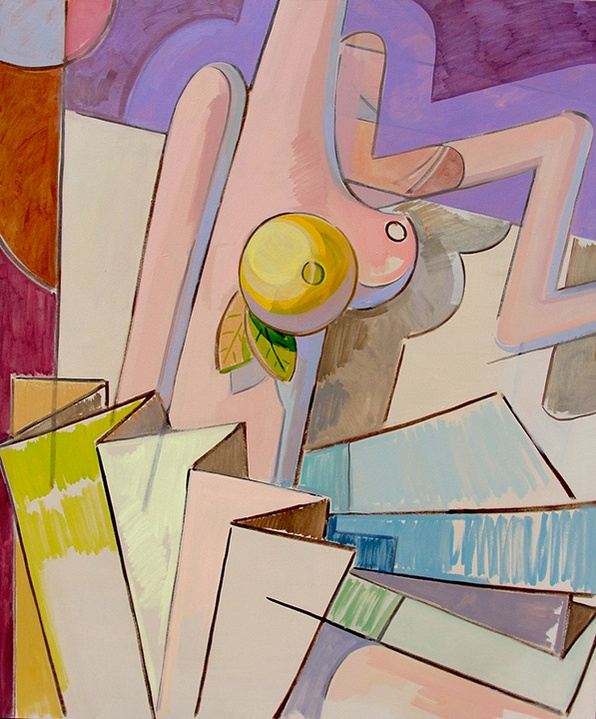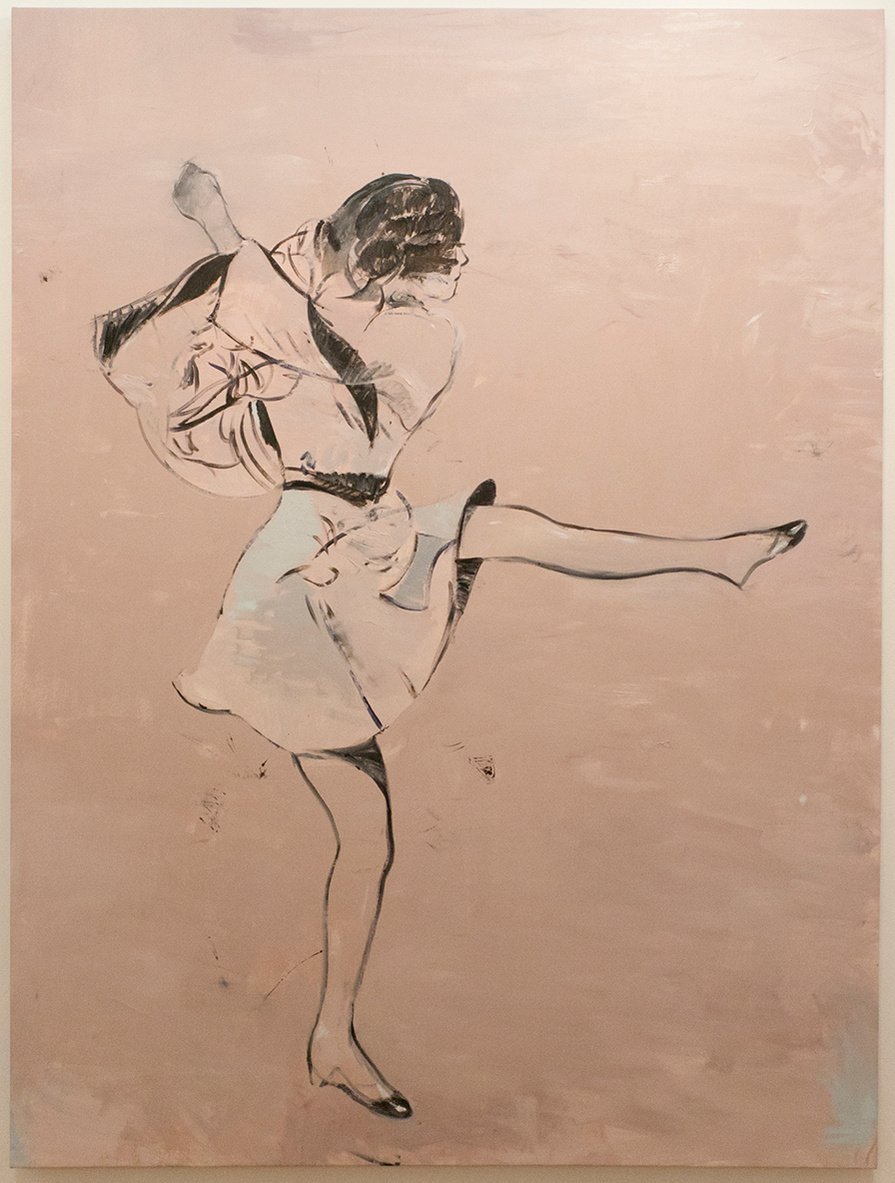 Press Release
Ana Cristea Gallery is pleased to present "Classification Bouillabaisse," a group exhibition that brings together the diverse and accomplished work of three artists: Razvan Boar, George Little and James Viscardi.
Collectively the works on view question the need for a rigidly defined aesthetic classification within the post-historical present. For instance, what necessitates the firm distinction between abstract and figurative works? Our ability to perceive, interpret and categorize depends upon the context of the work itself, as well as the circumstances of its presentation. Here, much of the obvious (or expected) context has been blurred or reconfigured. The viewer must sift through the layers to discern wherein lays the meaning, and what is merely ornamental or suggestive. We are forced to reconsider and approach from a new vantage point. As the distinction between figuration and abstraction dissolves, it's tempting to conclude that painting has become the subject of the works, as well as the medium of presentation. While this is certainly part of the equation offered, reality, its cultural implications and subjective import take the main stage.
Mundane elements of everyday life are appropriated to emphasize the act of making, portraying reality as it is subjectively experienced by individuals, insider groups and particular cultural arenas – each with their own visual language. Representing a myriad of sources from a preoccupation with the restaurant and the formality of dining in Little's work to Viscardi's engagement with advertising and cartoon and Boar's development of vintage photography, these are worlds that can only exist somewhere between figuration and abstraction, somewhere beyond definition. Peering into these private landscapes gives one the impression of a voyeur; but as the glass is tinted, abstracted, we're not entirely sure what scene we've encountered or what dialogue we're interrupting. What we are witnessing is a playful heuristic strategy. The tension created by a dissonance between figurative and abstract, public and private, cultural and subjective, historical and post-historical is eased by the creation of these new worlds. We're reminded that the distinction between figurative and abstract is also a construct, one which yields misguided information as often as it does clarity.
Razvan Boar's new body of work brings his accomplished drawing practice into the realm of painting. Alternating between hyper-realistic representations of the human body and decomposed images of body parts which remain barely decipherable in form, his works embrace a newly minimal approach highlighting empty canvas space and isolated symbols. Razvan Boar (b. 1982) was born in Romania and, currently lives and works in Bucharest, Romania. The recipient of the Constantin Brancusi fellowship granted by the Romanian Cultural Institute, Boar is currently completing his PhD from the National University of Arts, Bucharest.
George Little's work exhibits carefully constructed layers that reveal themes and motifs referencing an underbelly of culture surrounding food, dining and the service industry. His canvases unfold into brightly colored locales where presentation, transparency and perception collide. With frequent nods to his predecessors and the wealth of history before him, the viewer is extended an intimate invitation to forage through the scraps and uncover the delectable composites which he has served to us. George Little (b. 1988) was born and, currently, lives and works in London. In 2012, he graduated from the Royal College of Art in London and had works exhibited at the Liverpool Biennial and with the Bloomberg New Contemporaries at the ICA. Earlier this year, Little had his first solo exhibit, "Overdo" at Ana Cristea Gallery and was selected as one of ArtReview's 2013 Future Greats.
James Viscardi describes his practice as an act of cannibalism which is central to a contemporary spirit working within this current post-historical moment. The present of his canvases is co-opted from recycled fragments of a historical narrative. By shifting their context and incorporating elements from film, television, theater, advertising and cartoon, they take on new meaning beyond the fragments of their former selves. With hyperbolic, even slapstick emphasis that exceeds the boundaries of common sense and objective perception, his paintings push us to the edge of meaning, to a dramatic space where reality and caricature are indiscernible. James Viscardi (b. 1985) was born and currently lives and works in New York. In 2011, he graduated from the Royal College of Art in London.
For additional information, please contact Ana Cristea Gallery by phone at (212) 904-1100 or by e-mail at info@anacristeagallery.com. The gallery is located at 521 West 26th Street between 10th and 11th Avenues and is open from Tuesday through Saturday from 11am to 6pm.