IOAN CRISTEA
Unsettled In Blue
July 23rd - August 22nd, 2015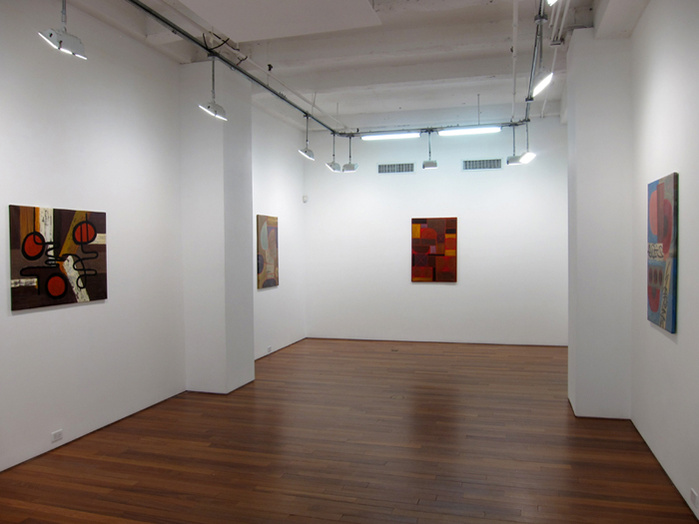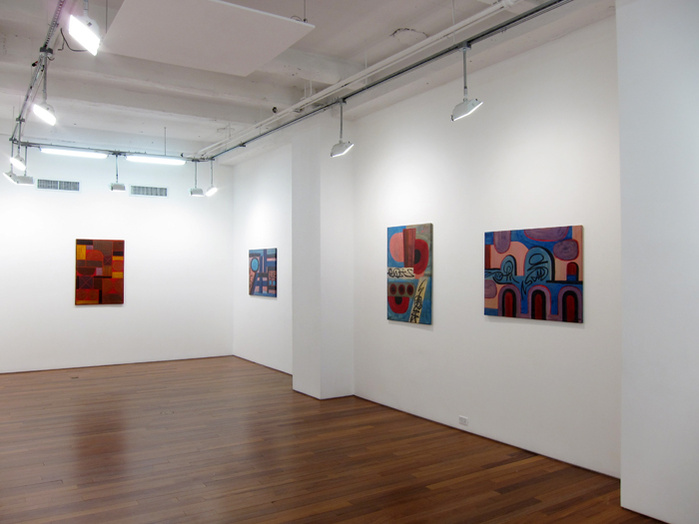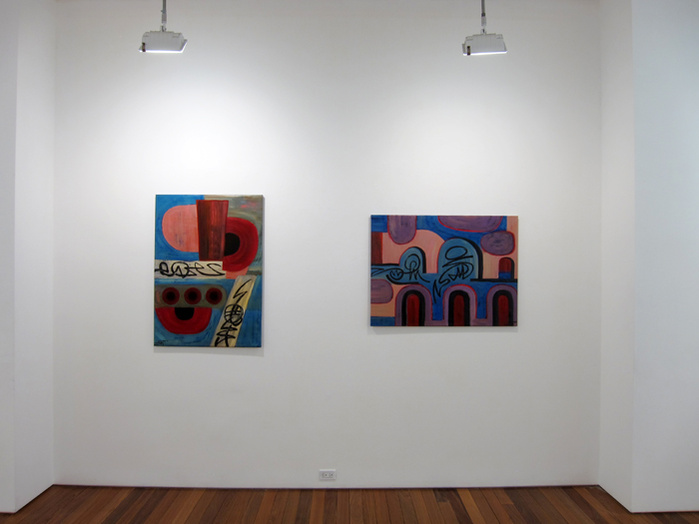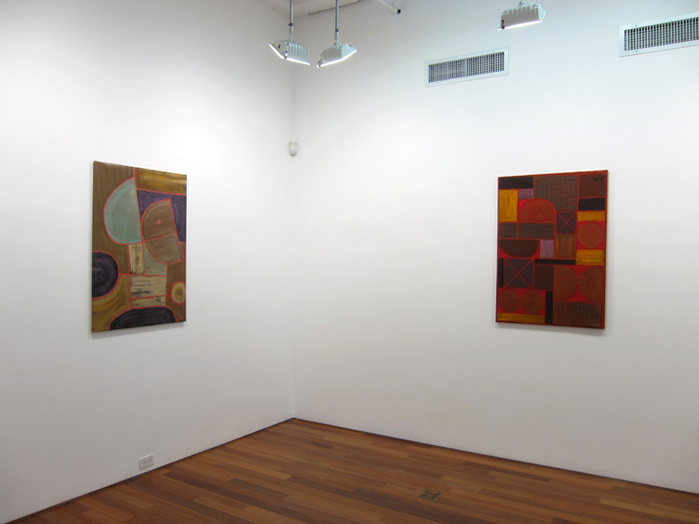 Press Release
Ana Cristea Gallery is pleased to present "Unsettled in Blue," the gallery's first solo exhibition with Ioan Cristea. This show is particularly unique in the gallery's program, because the artist is the gallery director's father. As a lifelong painter and professor, Ioan Cristea introduced painting and the creative world of the arts to his daughter at a very young age. She grew up in a home where brushes and canvases were commonplace household items, and conversations on the point and the line, on color and tone were second nature.

Ioan Cristea has been a mentor in Ana's journey from Romania to the financial world and back to the art world as a gallery owner. We are very proud to have this opportunity to share his works with you.

Suggestive of the texture of matter painting, the works on display are dominated by bold, colorful swipes of paint and referential symbols. However, these technicalities of composition are anything but basic. Elemental, yes. Abstract, perhaps not.

After three decades as a figurative painter, Cristea's work over the past several years dissolves this previously held connection with reality. Instead they make a return "back to the basics" focusing on the expressivity of painting. Our eyes are drawn into each composition. We pull out the shapes and colors from their balanced interplay. Then our eyes jump to the dynamic, spontaneous line. As we follow the rhythm of the compositions, we enter into their mood.

Cristea explores their signs with a curiosity that belies his years as a painter, and with a patience that affirms those same years. Like a philosopher rediscovering the simple beauty of his roots, Cristea works with the freedom of a true metaphysician. Painting is a necessity, a constant companion who is merely symptomatic of his birthright.

Ioan Cristea (b. 1944) currently lives and works in Bucharest. His work has been exposed in numerous exhibitions in Romania as well as internationally.

For additional information, please contact Ana Cristea Gallery by phone at (212) 904-1100 or by email at info@anacristeagallery.com. The gallery is located at 521 West 26th Street between 10th and 11th Avenues and is open from Tuesday through Saturday from 11am to 6pm.