LUKE DIIORIO
Very Similitude
April 4 – May 11, 2013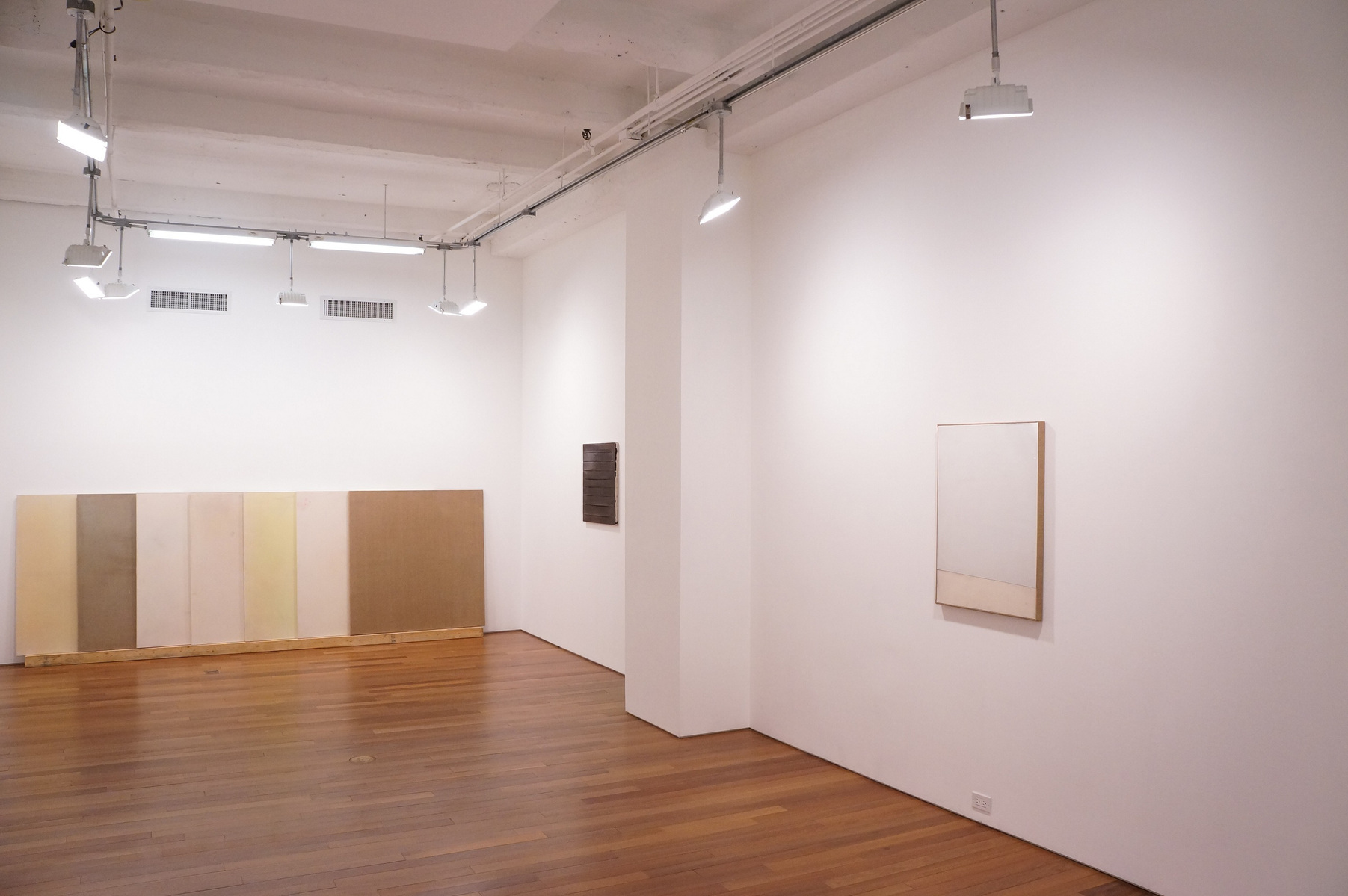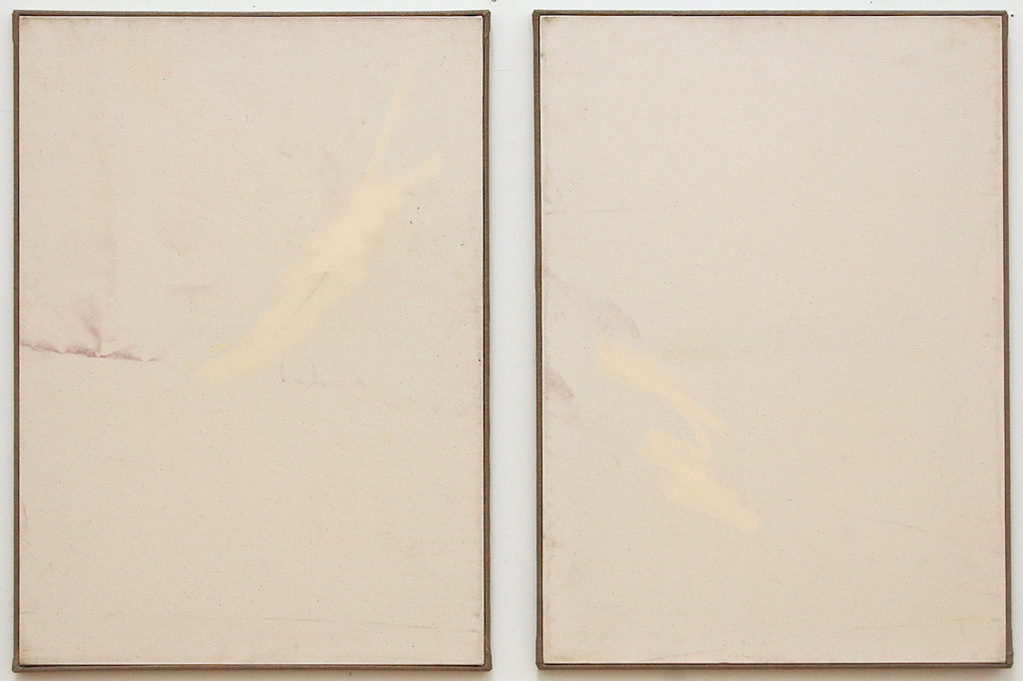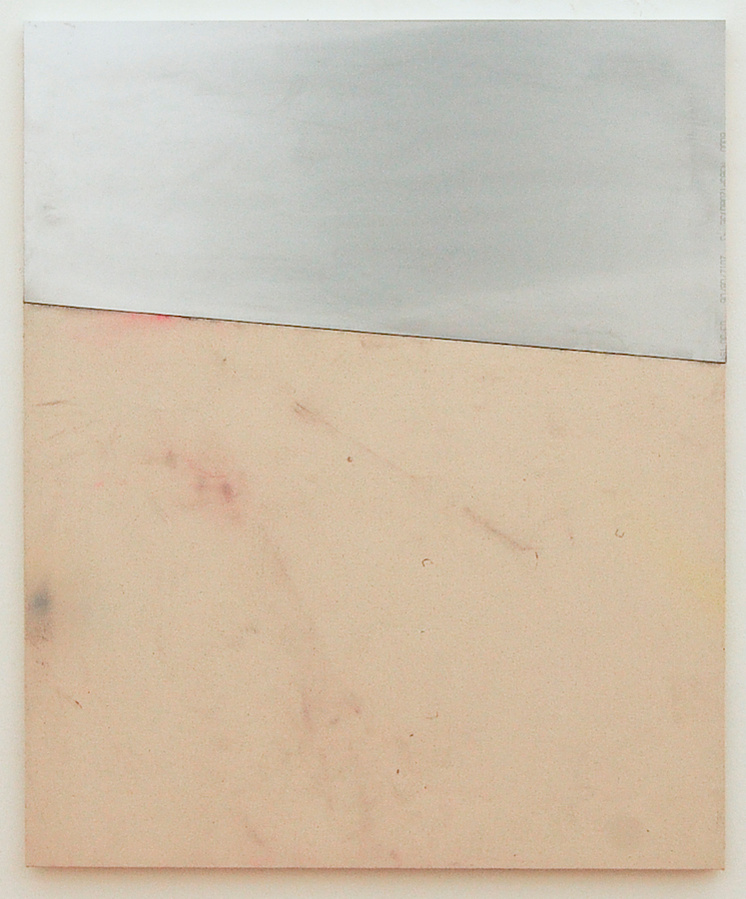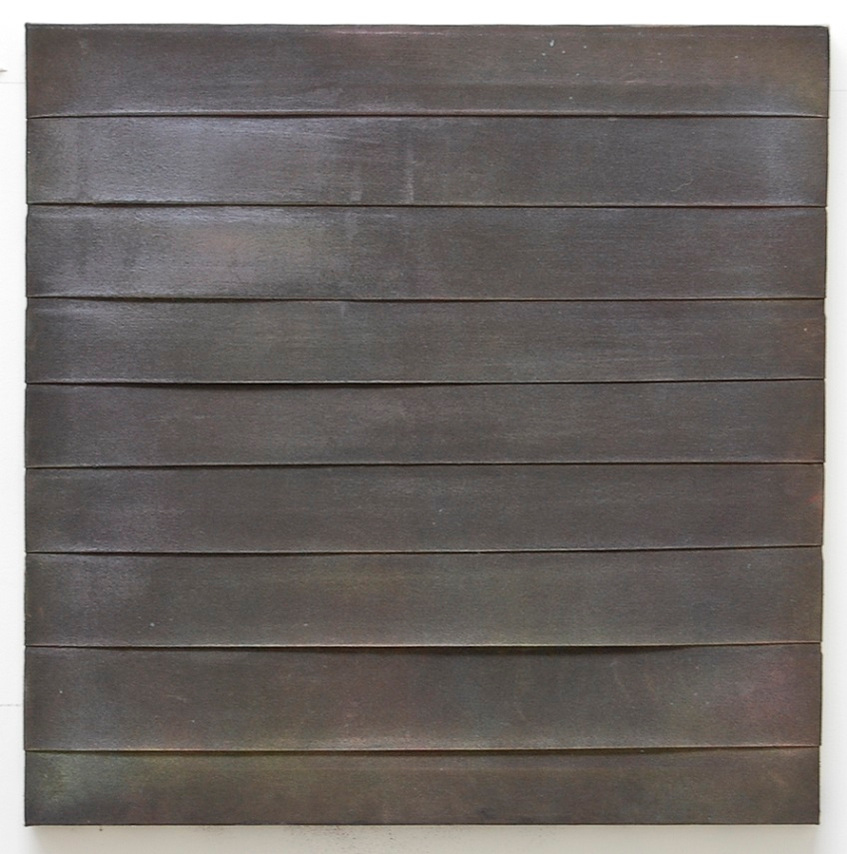 Press Release
Ana Cristea Gallery is pleased to present "Very Similitude," the first solo exhibition by American artist Luke Diiorio.
Diiorio addresses the physical process of making with an exquisite lyricism that can only be born of artistic maturity. By questioning the fundamental roles assigned to form, material and content, his work poses critical questions which seem simultaneously obvious and radical: Under what circumstances do two distinct materials operate in harmony? In opposition? As one?
Following in the footsteps of artists like Robert Ryman and Blinky Palermo, Diiorio departs from many preconceived processes. Instead of placing the emphasis on extending the limits that define form and material, his paintings extend our knowledge and awareness of those limits to producea more acute sensitivity and to elicit an intrinsic response to the works. Aluminum, canvas, linen and wood are merely finite materials; however, the painter's ability to manipulate our perception of these things extends far beyond the simplicity of their physicality. Diiorio's presentation of everyday materials forces us to second-guess their origin. Many of the works exude a chameleon-like quality.
Diiorio eschews any particular stylistic format because style tends to predetermine, and hence limit, the composition. Instead, he preserves a provisional aesthetic throughout his process, replacing content and subject matter with circumstance and intuition. As such, his work comes to fruition from the simple need to exist, and to express its existence. The studio itself plays an essential role in the creation of his work as his compositions drift well beyond the surface of the painting and remnants are recycled and appropriated back into paintings.
Operating upon the philosophy that certain strategies, maneuvers and devices involved in painting often obstruct our pure ability to perceive, Diiorio's creations relieve painting of its illusion and narrative. The end result is a refreshing and rare perceptual freedom.Diiorio begins with the unfamiliar, an undirected creation. By working from something that he does not quite know how to achieve, he uncovers a result which reflects a truer reality. Born of the unconscious, the familiar and expected are shuffled. The ensuing aesthetic vision is a product of accident, negotiation and failure.
Luke Diiorio (b. 1983) was born in Pennsylvania and, currently, lives and works in London. In 2013, he will graduate from the Royal College of Art in London.
For additional information, please contact Ana Cristea Gallery by phone at (212) 904-1100 or by e-mail at info@anacristeagallery.com. The gallery is located at 521 West 26th Street between 10th and 11th Avenues and is open from Tuesday through Saturday from 11am to 6pm.