TEODORA AXENTE
COLD LINING (Removing the Garb in Mystery)
March 3rd - March 31st, 2016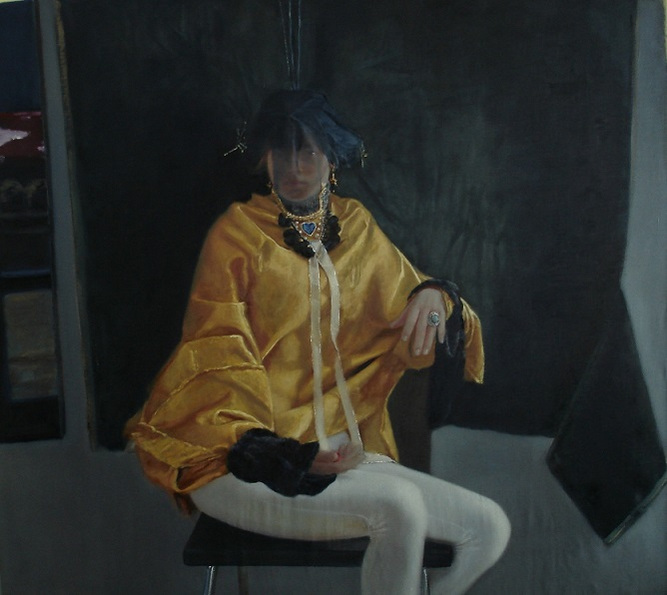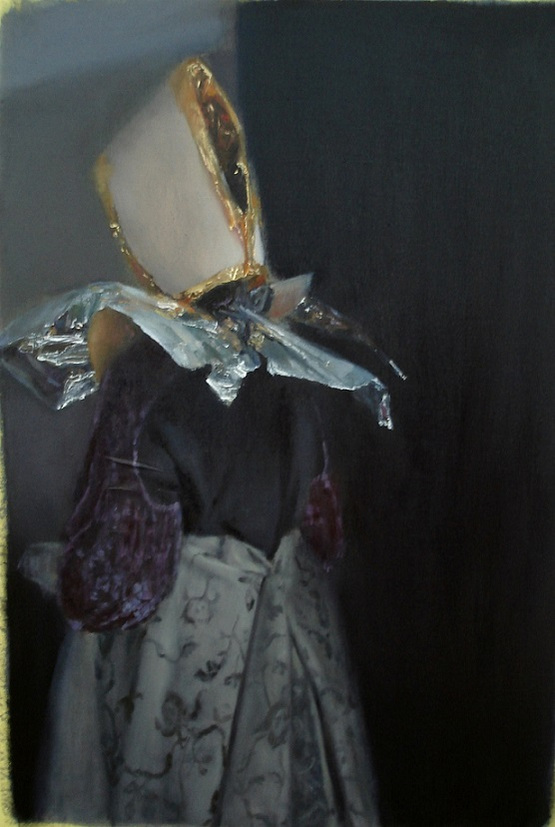 Press Release
"Like substance, duration delivers nothing but phantoms. Duration and substance are, indeed, forever enacting the fable of the deceived deceiver in a hopeless reciprocity with regard to one another: becoming as the phenomenon of substance, substance as the phenomenon of becoming."
Gaston Bachelard,
Intuition of the Instant.


Ana Cristea Gallery is pleased to present "Cold Lining (Removing the Garb in Mystery)" Romanian artist Teodora Axente's second solo exhibition at the gallery.
Axente's canvases dip into an ancient magic that calls forth power from the physical. Her subjects play out elaborate rituals of their own making. Steeped in a mystic silence as if in dialogue with a deity, it appears that their author must observe their efforts trancelike from above. However Axente meticulously stages each scene before beginning each piece.
Each and every canvas reveals its own theatrical world with setting, props, and a subset of metaphors. Each acts out the dichotomy between matter and spirit, between substance and becoming, even as it narrates the individual subject's efforts to unify these two planes of existence. How can you get at the substance of a thing? The substance of an I?
Despite the antiquated trappings, these works proffer a hyperbolic look into contemporary efforts to construct and construe identity. What are these but painstakingly produced selfies attempting the impossible: to capture the phenomenon of becoming? We all doubt what cannot be seen. Like an elaborate game of peek-a-boo, we chase after phantoms to prove their permanence. We fight the good fight against today's brand of existential angst: are we seen, enough, and as we wish to be seen.
Despite the severity of her subjects, there's a playfulness to Axente's subjects and their matter. Matter is at once charming and magnetic, fluid and deceptive, and full of substance.
Teodora Axente (b. 1984, Sibiu, Romania) received both her MFA and PhD at the Univerisity of Art and Design, Cluj Romania, also known as The School from Cluj. Succeeding graduates such as Adrian Ghenie, Ciprian Muresan, Victor Man and Serban Savu, Axente is finding her own unique voice and a new story to tell. During 2011 Teodora Axente was the recipient of the Essl Art Award resulting in a group exhibition at Essl Museum in Vienna. In 2015 her work was exhibited at Boulder MoCA Colorado in "Defaced", at Museum of Art, Cluj-Napoca in "T.A.N.G.O.", and at Hugo Voeten Art Center in Belgium in "My Name Is Artist". In May 2016 she will have a solo presentation at Hugo Voeten Art Center.
For additional information, please contact Ana Cristea Gallery by phone at (212) 904-1100 or by e-mail at
info@anacristeagallery.com
. The gallery is located at 521 West 26th Street between 10th and 11th Avenues and is open from Tuesday through Saturday from 11am to 6pm.
The exhibition is made possible with the support of the Romanian Cultural Institute in New York.